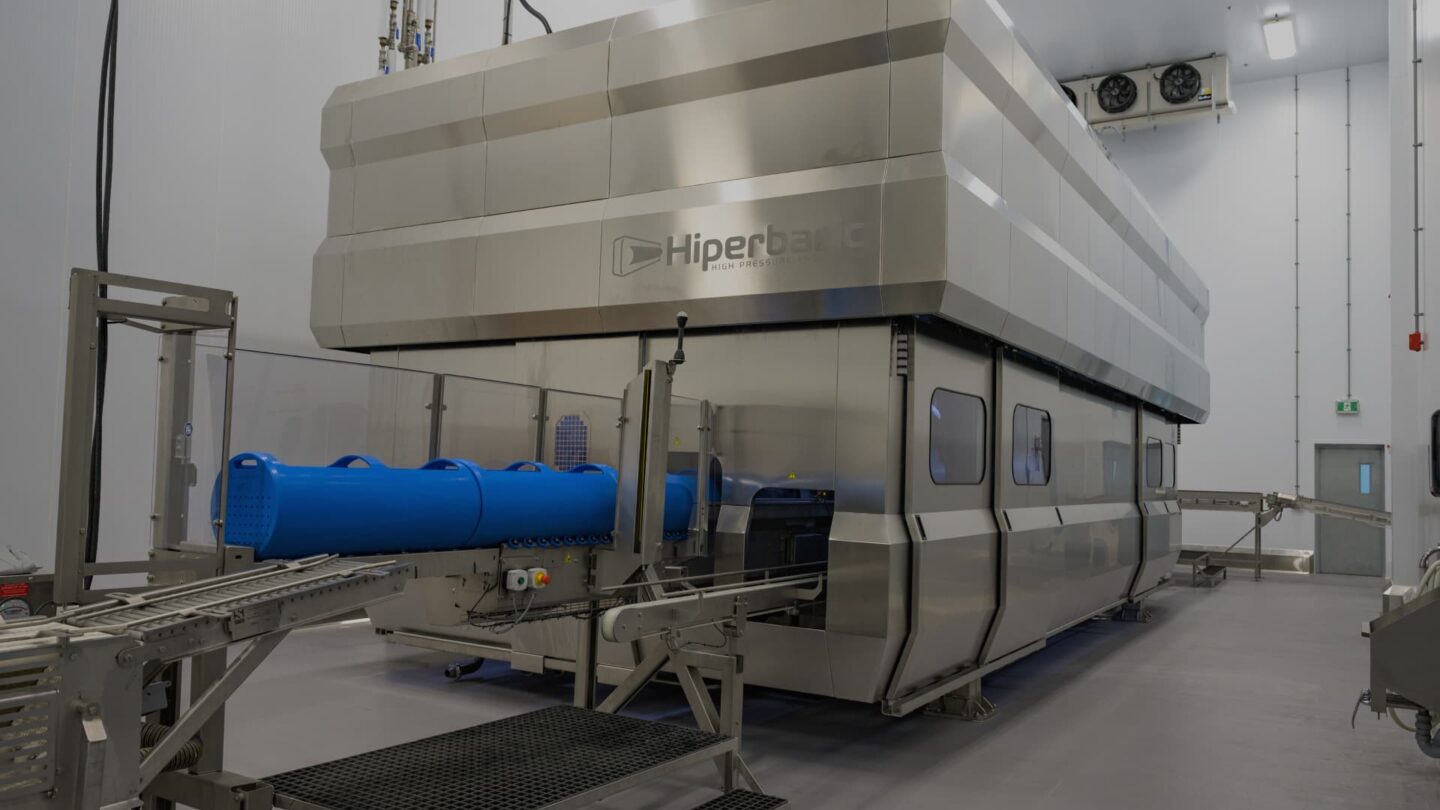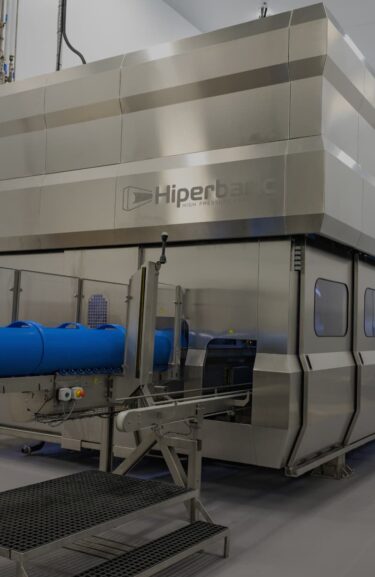 A state-of-the-art process by us, for you
High Pressure Processing (HPP) Technology
Kamloop is the first Canadian ready-to-eat manufacturer to incorporate HPP technology into their operations.
Always on the lookout for innovations to bring to Kamloop, we realized HPP technology was an unparalleled opportunity. Incorporating it into our plant has positively influenced our growth. Today, our customers are now the ones benefiting from its many advantages.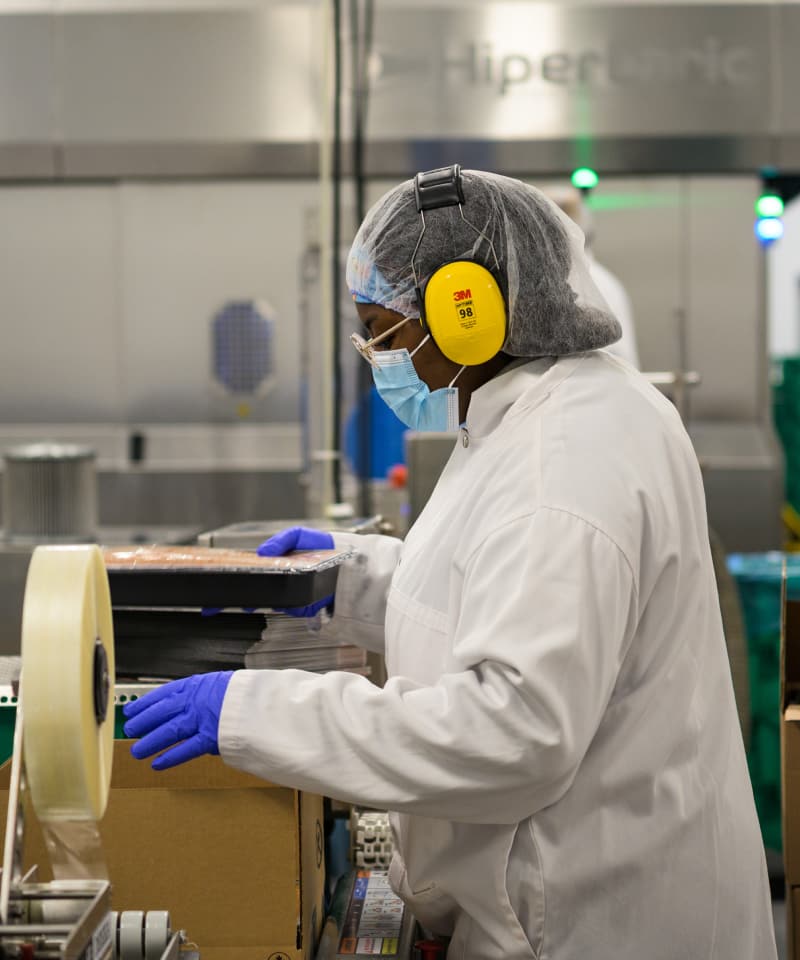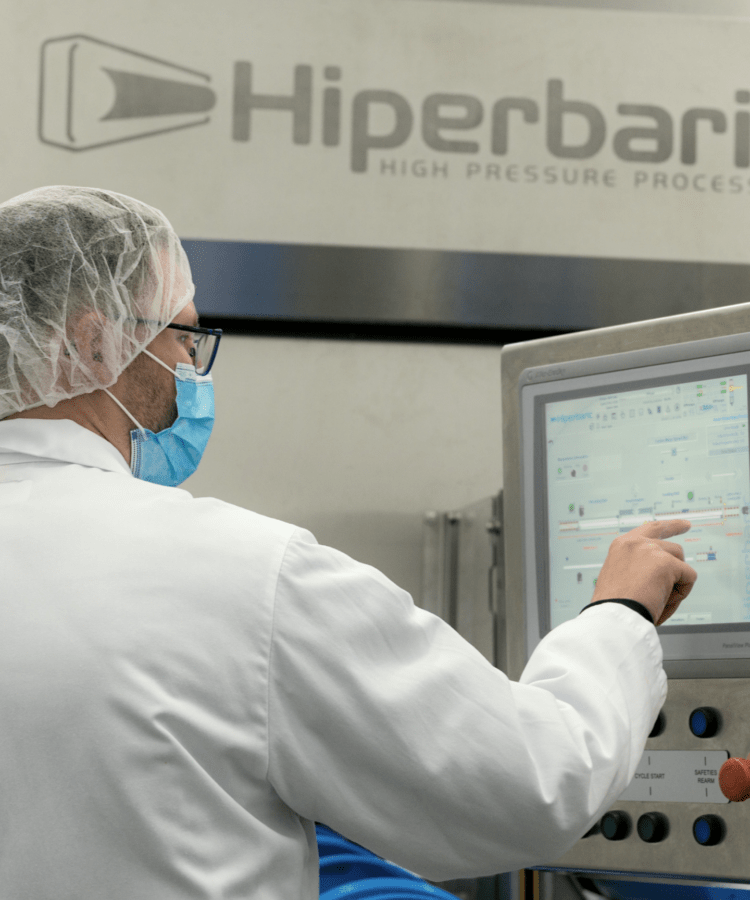 More on HPP Technology: A Sophisticated System for Profitable Transformation
We understand that innovation is the key to success. Therefore, we decided to integrate this state-of-the-art technology into our operations.
HPP (High Pressure Processing) technology is defined as "a cold pasteurization system" (5° C – 20° C), that involves the application of very high levels of pressure transmitted by water." The hyperbaric equipment reduces the bacterial load responsible for product degradation.
This revolutionary engineering offers an impressive number of possibilities and benefits, such as:
A Significant Increase in Product Shelf Life

Increase your product's shelf life by efficiently eliminating harmful microorganisms that damage food purity. Guaranteed superior freshness when compared to other methods used in the field.

Unparalleled Product Integrity

With HPP technology there is no need to add preservatives or other additives to extend shelf life. It is pressure-induced: a natural and non-invasive process. That means that your food product's flavors and nutrients are preserved naturally.

Complete Prevention of All Contamination

The HPP system allows for in-process pasteurization of food. Therefore, the food has no chance of being contaminated (contrary to food subjected to traditional pre-packaging practices).